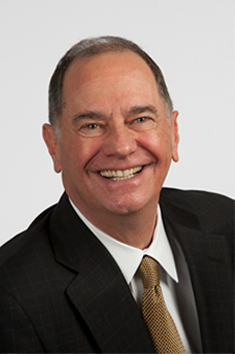 Education
J.D. Yale Law School, 1976
B.S. Skidmore College, 1971
Bar admissions

New York, 1977.
U.S. District Court, Southern and Eastern Districts of New York, 1977.
U.S. Court of Appeals for the Federal Circuit, 1988.
U.S. Court of Appeals forthe Second Circuit, 2000.
U.S. Court of International Trade, 1988.
Jeffrey A. Jannuzzo is a solo practitioner in New York, who started off defending legal malpractice cases, but then re-aligned his practice in accordance with truth, justice, and the American way, and moved over to suing law firms whose sloppiness or perfidy caused harm to their clients. He now represents clients against their former law firms in high-stakes malpractice cases. Jeff measures his success by the caliber of the firms that are hired to oppose him: Williams & Connolly LLP, Simpson Thacher & Bartlett LLP, Cravath Swaine & Moore LLP, and so forth.
In plaintiff-side malpractice cases, the largest amount at issue was in nine figures for patent law malpractice; the case was settled confidentially. Leviton v. Greenberg Traurig. On the defense side, the Court of Appeals decision in Darby v. Darby v. VSI protecting lawyers against a certain type of malpractice claim has been cited in case law 106 times, and in secondary sources 114 times. Of his 30 reported NY appellate cases, Jeff has won 25, tied two, and lost three. He is still annoyed about the three.  He has been named a "Super Lawyer," which means he can now get on any subway in New York with a free transfer, if he has a MetroCard.
In another life, in the late 1980's, Jeff lived and practiced law in Saudi Arabia, where he was among other things outside counsel to the U.S. government on military construction litigation. His op-ed essay in the Wall Street Journal shortly after the end of the first Gulf War was coincidentally the template of UN Security Council Resolution 687, which created the UN commission for Gulf War claims.
Jeff is a 1976 graduate of Yale Law School.